Original content by AlexAnndra Ontra and James Ontra
Enhanced by Geetesh Bajaj
This post is part of a series on Presentation Management, and is the seventh post in this series.

In the last post, we looked at how Presentation Management empowers presenters.

This set of serialized posts is based on original content, the Presentation Management: The New Strategy for Enterprise Content book, authored by AlexAnndra Ontra and James Ontra.
In a meeting room at ABC National Television Sales in 2006—before the iPhone, before cheap thumb drives, before easy cloud storage—we learned a hard lesson about PowerPoint presentations and the pace of technological change. That lesson started us on our journey to develop the concept of enterprise presentation management.
We are a brother-sister team, and we have been consulting with enterprise clients, providing presentation technology and creative services for over 20 years.

Alex and James in the 80s
Picture courtesy: AlexAnndra Ontra
James worked at a boutique agency called Micro Interactive. One of the agency's early customers was CBS Networks, which bought an advertising sales presentation solution to help sell its sponsorships for the 1998 Nagano Olympics. Broadcasters were early adopters of presentation technology—because there is no better way to sell TV sponsorships than with images and video.
In the 1990s, video running on a laptop was pretty cutting edge. From broadcasters, the trend toward presentations that incorporated graphics, animation, video, and sound spread to other enterprises.
Micro Interactive built a pretty nice business designing and developing custom sales solutions – and Micro Interactive was soon purchased by the web development company iXL in the midst of the late-1990s dot-com boom.

Micro Interactive and iXL Client Slides
James joined iXL as head of sales for multimedia services and later spun out his division into a new company, Iguana Interactive. AlexAnndra left her advertising agency career to join Iguana Interactive. This is how we wound up working together. Our mother is so happy.
In the first 18 months, Iguana Interactive developed and designed presentation solutions for clients such as the National Basketball Association, the National Football League, Comedy Central, American Express, Kelly Services, Bravo, De Beers, and Mercedes-Benz. Not a bad roster for a start-up.

Iguana Interactive Client Slides
Unfortunately, when the dot-com bubble burst in 2001, so did Iguana Interactive's. The investors decided to close shop and walk away.
After 9/11, in a depressed New York City, we metaphorically (and maybe even physically) pulled Iguana out of the dumpster. James was the final creditor to Iguana Interactive, so he traded his employment contract for the Iguana software. With two borrowed desks, a phone and a ping pong table that doubled as a conference table, we started Ontra Presentations. We cold-called old clients, who were pissed that Iguana closed shop on them, and tried to find some new clients. We finally landed ABC National Television Sales.

James and Alex at Ontra Presentations
Yet by then, something interesting was happening to business presentations. The software to make presentations moved from clunky and expensive CDs running locally on laptops and desktops, to software-as-a-service tapped through networks and the cloud. Video, that was once expensive to produce and required highly skilled directors and editors turned into a commodity—anyone could make a video on a smartphone. The entire spectrum of presentation creation got democratized.
And this is what led to the moment at ABC. An exasperated sales rep walked into our meeting and threw a CD on the table.
My grandmother made a nicer presentation for our family reunion than our sales presentation!
Ouch. It became obvious to us that the problem to solve concerning presentations would no longer be how to create them. It would be how to manage all the presentations that would be created by all the individuals at every level of an organization.
We knew we had to build a new solution to keep up with ever more accessible technology and clients' expectations.
And yet, we also realized that while technology had changed, the reason our clients called us in the first place remained the same. For almost 30 years, clients across all industries have listed their presentation problems as:
There is no compliance or consistency of message across the team.
No one knows what all of the employees are presenting and to whom.
It takes too long to prepare presentations for meetings.
In short, enterprises want more control over the presentation content while making managers, salespeople, marketers and anyone else who relies on presentations more productive.

Consistency, Employees, Presentations
And so, we developed the discipline of presentation management and built technology to support it—and have continued to learn from clients who adopt presentation management so we can constantly improve and update our approach. Clearly, the era of one-and-done decks is over.
Instead, smart organizations apply presentation management to create and manage decks like enterprise assets.
Presentations as Enterprise Assets—The Strategic Approach
It is time to usher in long-term thinking about presentation objectives. A company's best presentations combine the best ideas from top leadership with professional writing, sleek graphics and precise branding. Presentations are a form of branding. That can benefit everyone in the company over the long term, rather than just a few people in one meeting.
Presentation management positively affects everyone in the company, from the C-suite to the field manager. In fact, companies that adopt robust enterprise content management and presentation management strategies stand to realize a 400 percent ROI within five years of adoption, according to research by information management company M-Files. In order to transition from a "one-and-done" presentation mentality to an enterprise strategy, organizations must think differently about their strategic communications and presentations.
Simply put,
Presentations are strategic communications
Presentations deserve the same discipline and strategic approach as other elements in the communications mix. Think about how your company approaches PR, social, digital, advertising – with set objectives, planning, production, execution, and measurement. Presentations should be no different.
In the next post in this series, we will look at how Presentation Management will help you increase productivity.
---

AlexAnndra Ontra, co-founder of Shufflrr, is a leading advocate for presentation management. She has been providing presentation technology and consulting services to global enterprises for over 15 years.
At Shufflrr, Alex advises Shufflrr clients through the process: from trial, to content architecture, through the launch, training and then on-going software upgrades. She's hands-on. She is a leading expert in presentation management strategy, implementation, and adaptation.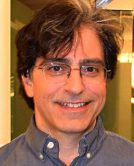 James Ontra is co-founder and CEO of Shufflrr.  His 30-year career has focused on the highest profile presentations for world class companies.  His clients have included:  American Express, Bloomberg, Epcot Center, Mercedes Benz, NBC Olympics, Warner Bros. and many more.
His vision and strategy have been driving Presentation Management to become a recognized communication discipline.  James combined this passion with technical development to build Shufflrr. Presentation Management is smart communication strategy.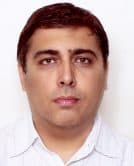 Geetesh Bajaj is an awarded Microsoft PowerPoint MVP (Most Valuable Professional), and has been designing and training with PowerPoint for more than two decades. He heads Indezine, a presentation design studio and content development organization based out of Hyderabad, India.
Geetesh believes that any PowerPoint presentation is a sum of its elements–these elements include abstract elements like story, consistency, and interactivity — and also slide elements like shapes, graphics, charts, text, sound, video, and animation. He explains how these elements work together in his training sessions. He has also authored six books on PowerPoint and Microsoft Office.
---
---