Original content by AlexAnndra Ontra and James Ontra
Enhanced by Geetesh Bajaj
This post is part of a series on Presentation Management, and is the fifth post in this series.

Here are links to the previous posts:
This set of serialized posts is based on original content, the Presentation Management: The New Strategy for Enterprise Content book, authored by AlexAnndra Ontra and James Ontra.
Three different waves of change are merging to profoundly affect how corporations operate:
The first is the flood of Millennials into the workforce, and how that generation consumes media and technology.
The second is decentralization of corporate hierarchy.
The third is the arrival of artificial intelligence, or AI.
Though seemingly disparate, these three elements are converging like different cold and warm fronts to combine into the perfect storm. Presentation management will help your company navigate that storm.
1. Millennials in the Workforce
Millennials – the generation born from 1981 to 1997 — will make up 75 percent of the workforce by 2025, and they are bringing their media and tech habits into the workplace. Millennials grew up digital. They are the first generation raised with mobile phones and social media. They live through their devices. Not only do they socialize with friends through apps and Instagram, but they watch TV on iPads, order food online, and send texts and email on their phones.
Not surprisingly, they are also multi-taskers with several browser windows open on their laptops along with a messaging app, and a smartphone chiming away with constant alerts. Their eyes and thoughts are accustomed to moving from one screen and idea to the next and then back again. They spend three or more hours a day looking at their phones, accustomed to instant gratification. And those same habits carry over to their professional lives.

Image: Pixabay
Presentation management meshes slides and decks with this Millennial mentality. Without any presentation management, a typical PowerPoint deck is linear — slide one, slide two, slide three. It is a pre-planned deck – and, so, a pre-planned talk — with little room for spontaneous discussion. However, Millennials like to get information in an interactive, multi-threaded way, and here's where presentation managements helps them make presenting more interactive.
From a Millennial standpoint, they're thinking, "I have a question about your product, and I'd like it answered now, without having to sit through 30 more slides until you get to it." Presentation management encourages a fluid exchange of ideas – with supporting visuals — during a meeting. It lets the presentation follow the conversation – a massively important point that we'll dive into later.
2. Corporate Decentralization
Corporate structure and culture has been profoundly changing for years. Corporations are shifting from a hierarchical structure, to a decentralized, more autonomous workforce.
Jamie Dimon, CEO of the largest American bank, JPMorgan Chase & Co., stated in a public letter:
Bureaucracy is a disease. Bureaucracy drives out good people, slows down decision making, kills innovation and is often the petri dish of bad politics.
The corner office has gone the way of flannel suits and wingtips. Iconic American companies are moving from suburban areas to city centers. In 2017, General Electric sold its sprawling Fairfield, Conn., campus and moved its headquarters to Boston. In 2018 McDonald's moved from Oak Brook, Ill., into downtown Chicago. Companies are moving into dynamic urban areas because that's where college graduates want to live.
At the same time, working remotely has moved from a perk to an expectation. It is estimated that there has been a 115 percent increase in telecommuting over the last 10 years, and 43 percent of the U.S. workforce works remotely, according to the 2017 study State of Telecommuting in the U.S. Employee Workforce by Global Workplace Analytics.
Being tethered to a cubicle is not necessarily the most productive way to get the job done. Workers complain of distractions in the office from things as simple as water-cooler chitchat to colleagues walking by and asking for things. Long commutes waste time and pile on stress – the time and energy could be better spent focused on a task. In addition, workers want more flexibility in their schedules so they can balance career and family life. Ubiquitous wireless connectivity makes remote work productive.

Image: Pixabay
Presentation management transcends geography. Whether your company still requires everyone to report into the office or encourages a mobile workforce with lots of flex time, presentation management gives workers high-level content to promote their company and their company's products from anywhere, at any time. Employees can give a presentation over coffee at Starbucks using a phone, or at a podium in a boardroom equipped with giant screens. It gives presenters the flexibility to adjust their message to whatever the client or prospect demands at any given moment, while ensuring the corporate brand and message stay true.
3. The Rise of Artificial Intelligence
AI is creating new opportunities for business — and for presentations. Today, companies use AI to analyze data, identify market trends and predict the consumer's next step. A Google search is AI in a primitive form.
AI is starting to make emotional connections for consumers. Let's compare apples and oranges. Categorically, they are both fruit, round, grow on trees, and are available for sale in the produce section. But they are not the same. They look and taste different. Alex uses oranges for fresh juice every morning to get her full day supply of vitamin C, whereas she uses apples for baking pies. Come to think of it, our grandmother made the best apple pie in the entire world. Our grandmother was the most wonderful woman in our entire world, and she always made us feel safe and loved when she tucked us in at night.
There is a real difference in how Alex interprets, experiences and interacts with these two kinds of fruit. She associates apples with our grandmother and feelings of love and security, but she sees oranges as just a source of nutrition. AI is increasingly able to make these connections for us – to connect the apple to our grandma to a feeling of being safe and loved. As AI advances, it will recognize these associations and make suggestions accordingly.

Image: Pixabay
From a business presentation standpoint, the same process applies, but with slides. AI in presentation management can recognize patterns in your presentations. Those patterns could be related to the slides you view, present, rank, search for, and any other activity related to slide usage. We call it Predictive SlidesTM, and it should be a key piece of any presentation management strategy.
The concept works like this:
Let's say you are preparing for a meeting with a client, and you choose 15 slides from your library of 500. The AI behind Predictive Slides can already have some idea of who you are meeting with and what will be discussed.
During that meeting, you find out your client is interested in a different product than anticipated, and the client wants more detailed information. All are positive "buy" signs. So you want to seize this opportunity and present the information the client needs.
Predictive slides can take cues from your actions and slide choices – much the way Google takes cues from your searches – and can surface the right slides at the right time. Instead of having to search for slides about that other product, predictive slides will make the connection, saving the presenter time hunting and scrolling through a 500-slide library.
When this happens in real time, the meeting becomes more productive. You give clients the information they want. It makes you and your company look smarter, which makes the client more likely to buy.
In the next part of this series, we will explore how presentation management empowers presenters.
---

AlexAnndra Ontra, co-founder of Shufflrr, is a leading advocate for presentation management. She has been providing presentation technology and consulting services to global enterprises for over 15 years.
At Shufflrr, Alex advises Shufflrr clients through the process: from trial, to content architecture, through the launch, training and then on-going software upgrades. She's hands-on. She is a leading expert in presentation management strategy, implementation, and adaptation.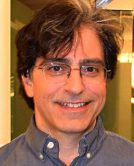 James Ontra is co-founder and CEO of Shufflrr.  His 30-year career has focused on the highest profile presentations for world class companies.  His clients have included:  American Express, Bloomberg, Epcot Center, Mercedes Benz, NBC Olympics, Warner Bros. and many more.
His vision and strategy have been driving Presentation Management to become a recognized communication discipline.  James combined this passion with technical development to build Shufflrr. Presentation Management is smart communication strategy.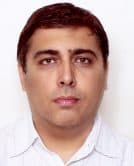 Geetesh Bajaj is an awarded Microsoft PowerPoint MVP (Most Valuable Professional), and has been designing and training with PowerPoint for more than two decades. He heads Indezine, a presentation design studio and content development organization based out of Hyderabad, India.
Geetesh believes that any PowerPoint presentation is a sum of its elements–these elements include abstract elements like story, consistency, and interactivity — and also slide elements like shapes, graphics, charts, text, sound, video, and animation. He explains how these elements work together in his training sessions. He has also authored six books on PowerPoint and Microsoft Office.
---
---