Original content by AlexAnndra Ontra and James Ontra
Enhanced by Geetesh Bajaj
In the previous part of this Presentation Management series of posts, we explored how you can organize content for story presentations. In this part, we look at how the presentations of the future will work.
If you think about it, over the past century humans have been forced to adapt to technology and the structure it creates. It's not "normal" to work from 9 a.m. to 5 p.m. or write by typing on a QWERTY keyboard. Presentations are another example. We create linear slide decks, then conform our work conversations to the deck because that's the way the technology works, by showing us one slide at a time, in order. It's not the way we'd naturally talk and discuss a topic, but if we want to use technology, we have to do it technology's way.
In this century, technology is increasingly conforming to the way humans do things. Like, we can talk to our devices instead of tapping on a tiny screen. Presentations are moving that way, too. In fact, it is the biggest change in the nature of business presentations since the advent of PowerPoint. For the first time, the technology and the linear presentation deck will no longer dictate the conversation and interaction.
Instead, the conversation will dictate the presentation. Thanks to voice recognition and artificial intelligence, the next generation of presentation technology will listen to what's being said, comprehend the context in the room, know what visual content is available in the approved presentation management system, and automatically and instantly bring up visuals that fit the conversation at that moment. It's almost like having a personal assistant at your side, listening and watching the room, and instantly finding and showing images that are exactly what's needed in-the-moment.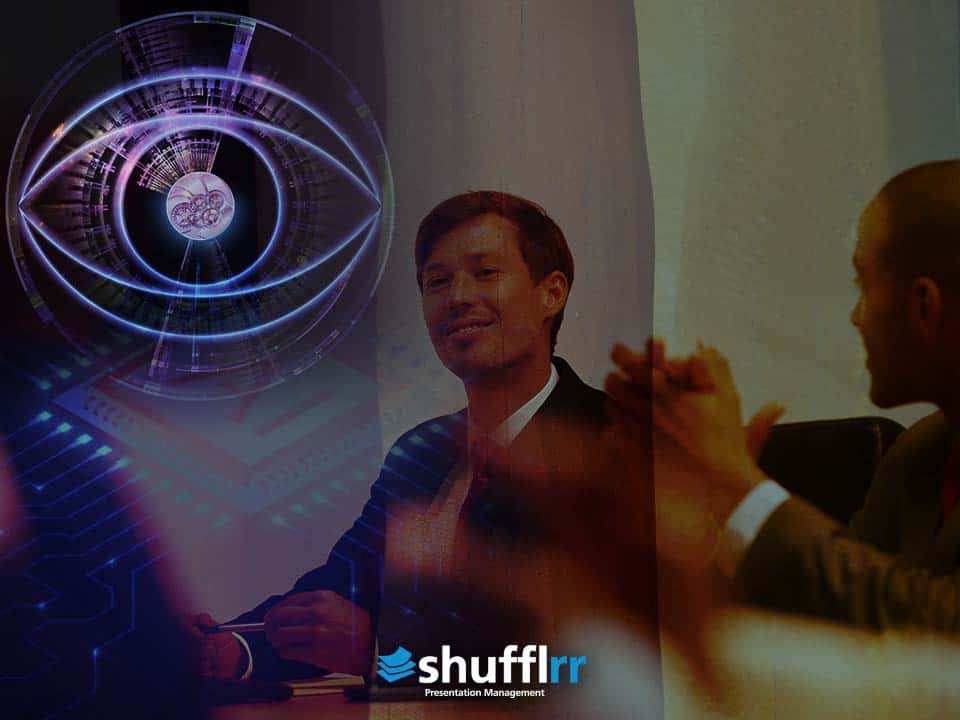 Filed Under: Guest Post
Tagged as: AlexAnndra Ontra, Geetesh Bajaj, Guest Post, James Ontra, Presentation Management