This story began with a message from my mother, who never uses PowerPoint. She innocently sent me a link to a video clip, which she thought would be something I would love. And she was right. What she probably did not know is that I wanted to recreate the animation shown in this video clip using PowerPoint.
That was easier said than done! PowerPoint did allow me to create a very similar animation, added capabilities that seem to magnetize an animation to end up or even start faster. As a result, my circle illusion ended up becoming an oval illusion, as you can see in the video below.
With much help from Manon Mikkers Minning, a PowerPoint specialist based in the Netherlands, I figured out that the Smooth start and Smooth end timings needed to be much longer than what I had initially used.
After some trial and error, I found that the Smooth start and Smooth end timings both needed to be 30% each of the entire animation time. For my 4 second animation, I had to set 1.2 seconds each for both Smooth start and Smooth end (see Figure 1, below).

Figure 1: Smooth Start and End
The video below shows the result of using various Smooth start and end timings.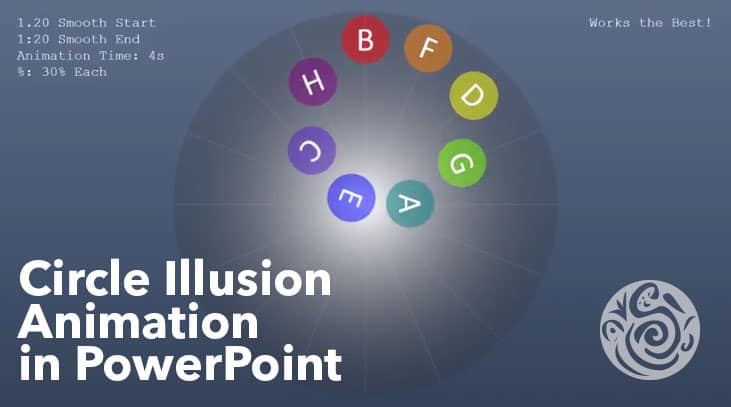 You May Also Like: Animation in PowerPoint
---
---