Sometimes, it can be frustrating trying to do the simple things in PowerPoint such as duplicating an object so that the duplicated object sits right above the original. PowerPoint insists on placing the duplicated (or copy/pasted) object at an offset position, as you can see in Figure 1, below.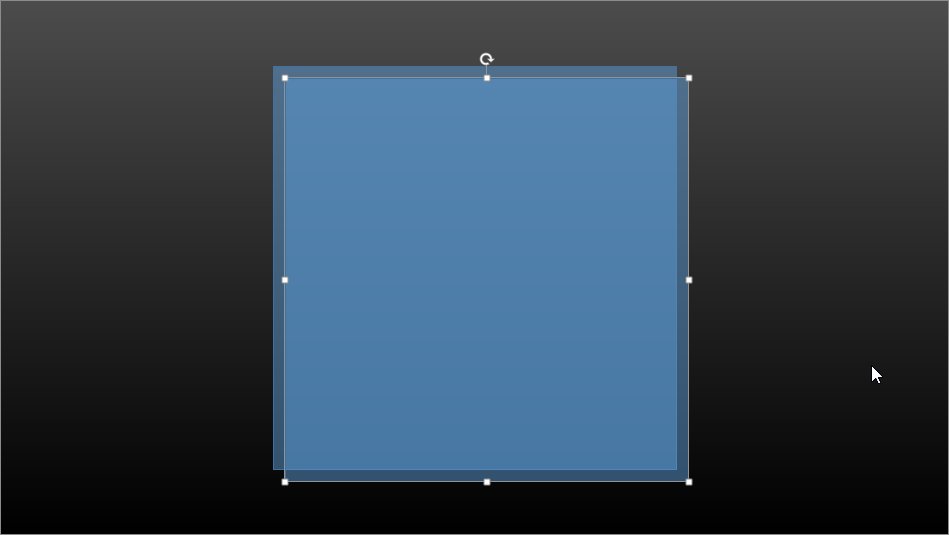 Figure 1: Paste one object over another, and you will see an offset
I asked many of my PowerPoint friends and it appears that there's no setting within PowerPoint's Options dialog box to fine-tune this behavior. Maybe, there's a registry tweak or something that we are unaware of?
One friend asked me "Why would you want to place a duplicated object right above the original?" That's a great question, and here are some scenarios that require such a placement:
You want to animate one object after the other. You can see a similar animation in our Animated Headshots sample presentation (see Figure 2).
Figure 2: The Animated Headshots presentation overlaps shapes–one over the other without an offset
You want to rotate objects, as shown in Figure 3, below . Of course, rotated objects need to have the same center point!


Figure 3: Rotate Objects in PowerPoint

You want to make some changes to the duplicated object and then do a Trigger animation in PowerPoint?
You might want to do something else!
Meanwhile, here are some ideas and observations on how you can work around this limitation:
If you copy and paste a slide object on the same slide, it is placed at an offset. Sometimes, you can press the up arrow key twice, and then press the left arrow key twice to place the copied/duplicated object right above the slide, but even that does not work all the time. That setting only works if the Snap to Grid option is turned on.
If you copy a slide object (anything on a slide) and paste it on another empty slide, it is placed in the exact location as the original.
If some part of the original slide object exceeds the area off the edge of the slide, then the duplicated/pasted object will be pasted within the slide area as far as possible. Of course, that only works if the object is not larger than the slide area.
The quickest way to place a duplicated object right above its original is to use a third-party add-in called Toolbox from Shyam Pillai. This includes a menu option called Toolbox | Shapes | Clone Shape(s).
Another way you can place the pasted/duplicated objects right on top of the original is to use the Align tools. This works best if you have several duplicated objects. Select them all, and choose Align | Align Left, and Align | Align Top.
Whichever way you use, you will end up with perfectly placed-on-the-top objects, as shown in Figure 4, below (compare with Figure 1)

Figure 4: One object over another, and no offset!
If you have found new ways to work around these issues, do add your comments to this post.
---
---